Time to find a shady spot outside, pull out a lawn chair, and settle into a new Summer read!
The recommendations below are a small sampling of the plethora of recommended Summer reads our library staff has compiled, available in Mesa County Libraries catalog.  Now that we can happily have our patrons back in the library buildings, please don't hesitate to visit the Staff Picks shelf or ask any of our friendly staff members for advice if you're unsure what you'd like to read next.  We look forward to helping you find the favorite book you didn't know existed.
Lilli's Pick: Pavilion of Women by Pearl S. Buck
At the center of this lyrically composed tale is the story of a woman choosing her destiny against the grain of Chinese customs expected of her, and all the lessons that follow. Madame Wu decides, on her 40th birthday, that she is no longer interested in the roles she has traditionally filled as wife and mother, and instead seeks wisdom and enlightenment through scholarly endeavors. In these endeavors, she meets a foreign priest, who exposes her to new philosophies and ways of thinking that alter the course of everyone in her family. This is a powerful and moving novel from a master of the craft, the wonderful Pearl S. Buck!
Ashley's Pick: Gideon the Ninth by Tasmyn Muir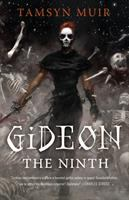 Join Harrowhark Nonagesimus, an undead LGBT necromancer whose an heir to the ninth house, on her crazy adventure to escape her undead fate! Her father has called upon her to compete against other heirs and cavaliers of the ninth house to gain the title of Lyctor to fight in an undead war against an unknown enemy. There's also a Gothic palace in space and arcane magic science – what's not to love. Welcome to the epic beginning of the Locked Tomb Trilogy!
Elizabeth's Pick: Yale Needs Women: How the First Group of Girls Rewrote the Rules of an Ivy League Giant by Anne Perkins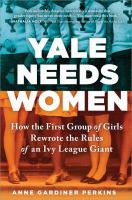 Did you know that Yale decided to admit women in order to encourage top male applicants to pick Yale over other universities? Yale Needs Women covers how women came to be – and fought to be heard – in one of the most prestigious schools in the US. Every chapter is engaging as the book explores the different ways strong, very intelligent students showed the ol' boys club that women at Yale would not just be a marketing tactic, but rather the women who graduated would be leaders of their own right.
Lisa's Pick: Women in Art: 50 Fearless Creatives Who Inspired the World by Rachel Ignotofsky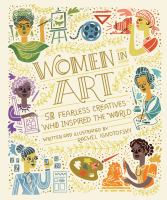 The truth is, I love books that give me the freedom to read out of order, and even skip parts.  This book provided me the ability to easily discover artists I was unfamiliar with like Elizabeth Catlett, an inspiring print maker and sculptor who endured discriminatory practices and used her talent to showcase the beauty of black people.  Colorful page borders and illustrations make this book instantly welcoming, but the diverse selection of artists committed to using art to explore social issues is what makes it sublime.
Jason's Pick: Cities of the Plain by Cormac McCarthy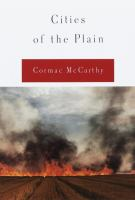 Cities of the Plain is the final book in the "Border Trilogy," which starts with All The Pretty Horses, probably McCarthy's most accessible book.
To say that McCarthy's descriptions of the western landscape are incredibly vivid and imaginative is a massive understatement. The humans in his books might not always be beautiful but the landscape is. Even people that aren't fans of McCarthy have to concede his amazing descriptive powers. That being said, the dialogues are what I really like about this book and what keeps me coming back for multiple readings.  Throughout the novel, he writes certain conversations that touch on just the right blend of supernatural and old-west Americana.  I also enjoy it when characters in a story are supportive of each other, like the main characters of this trilogy: John Grady Cole and Billy Parham.  Billy is older and somewhat of a big brother figure to John Grady, who is a stubborn, reckless, but thoughtful character. Check out the whole trilogy!
Happy reading to all!