Some have been around for decades while others are fresh on the scene.  Here's a list of  works by incredible black poets whose prose, truth, and beauty deserve our attention:  
Terrance Hayes – American Sonnets for my Past and Future Assassin (2018)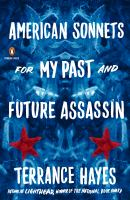 Terrance Hayes is from South Carolina and went to college to study painting and English.  He has since published an array of well-received, cleverly confident books of poetry. He writes in a jazzy yet organized style, has taught in south Japan, and soon after became a professor of English at New York University.
Tracy K. Smith – Wade in the Water (2018)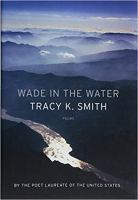 Tracy K. Smith tells fantastic stories through her poetry that make you feel as if you're walking along side her whilst observing the world. She was born in Massachusetts, raised in California, and received her BA degree from Harvard.  She was named the U.S. Poet Laureate in 2017 and currently teaches creative writing at Princeton University.
Maya Angelou – I Shall Not Be Moved (1990)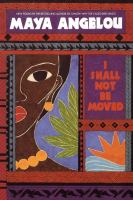 Maya Angelou is the most famous, prolific writer on this list. She became part of the Harlem Writer's Guild in the late 1950's, working with friends such as writer and activist James Baldwin.  Her poetry has been nominated for a Pulitzer Prize, and her writing, as well as her important participation during the civil rights movement, is known throughout the world.
Eve L. Ewing – Electric Arches (2017)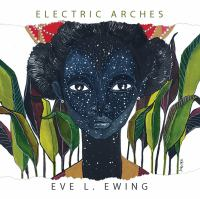 "I am in the universe and it is my hair
each strand arched electric and perfectly still
before my eyes, dancing, crooked
arranged just so in the air
like the last humming chord of a song."
– "At the Salon" by Eve L. Ewing
Eve L. Ewing's first book of poetry was published in 2017, but she has long been on the scene publishing works in magazines such as The New Yorker and The Atlantic. She teaches courses on race and education at the University of Chicago and works as an instructor for the Prison + Neighborhood Art Project, a visual arts and humanities project that connects teaching artists and scholars to men at Stateville Maximum Security Prison through classes and workshops.
Safiya Sinclar – Cannibal (2016)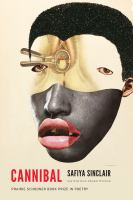 Safiya Sinclair was born in Jamaica.  She took advantage of the area's natural landscapes and abundant beauty to jump start her interest in writing poetry.  She has won multiple awards and is currently a Postdoctoral Research Associate in the Literary Arts Department at Brown University.
Morgan Parker – Magical Negro (2019)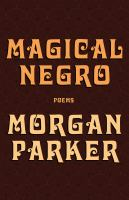 Morgan Parker has been called a "dynamic craftsperson" by the New York Times, and once you read her collections of sharp works this statement becomes clear. She received her bachelors from Columbia University and currently lives in Los Angeles.
Nikki Giovanni – Spin a Soft Black Song: Poems for Children (1987)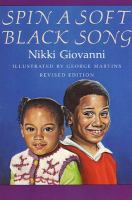 Nikki Giovanni writes poetry for children and adults. She is from Knoxville, Tennessee and  has three New York Times and Los Angeles Times bestsellers under her belt.  She now teaches at Virginia Tech University.
Rita Dove – On the Bus With Rosa Parks (1999)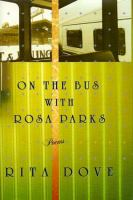 Hailing from Akron, Ohio is Rita Dove, one of the pioneers of the Dark Room Collective, a group founded in Boston in 1988 composed of all black poets to help establish and provide a safe, open space for writers within the community.  She was the first black poet laureate in the United States, and her work is highly regarded for its lyricism and historical references. 
Danez Smith – Don't Call us Dead (2017)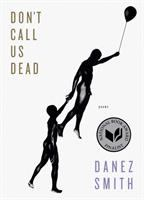 Danez Smith is a queer writer and performer from St. Paul, Minnesota whose first inspiration to write came from Sunday sermons attending church as a child.   Their poetry and performances have been compared to the improvisational rhythmical style of Allen Ginsburg, and they've won many prizes and large grants for their work.
Kevin Young – Blue Laws (2016)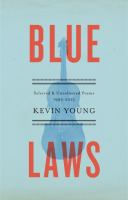 Kevin Young is the poetry editor of The New Yorker and the Director of the New York Public Library's Schomburg Center for Research in Black Culture. He is the author of 13 books, his signature style including lengthy poems full of vibrant imagery.
Yrsa Daley-Ward – The Terrible (2018)
When the blood in your body is
weary to flow,
when your bones are heavy though
hollow
if you have made it past thirty
celebrate
and if you haven't yet,
rejoice. Know that there is a time
coming in your life when dirt settles
and the patterns form a picture.
–"Mental Health" by Yrsa Daley-Ward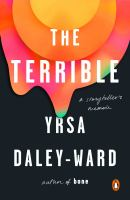 Yrsa Daley-Ward writes blunt and gut-wrenching poetry focusing around self-discovery and mental illness. She is a LGBTQ activist, model, writer, and was born in England to a Jamaican mother and Nigerian father. She published her first book of poetry, Bone, in 2017.
These items are available in our catalog (click book cover to view). 
Maya Angelou cover photo source: Archive.org