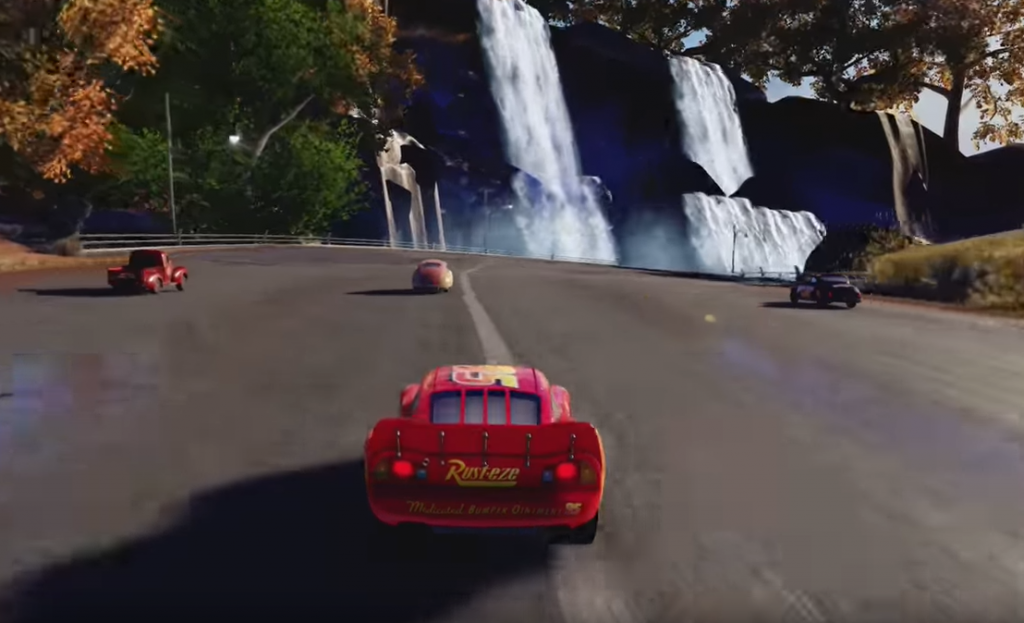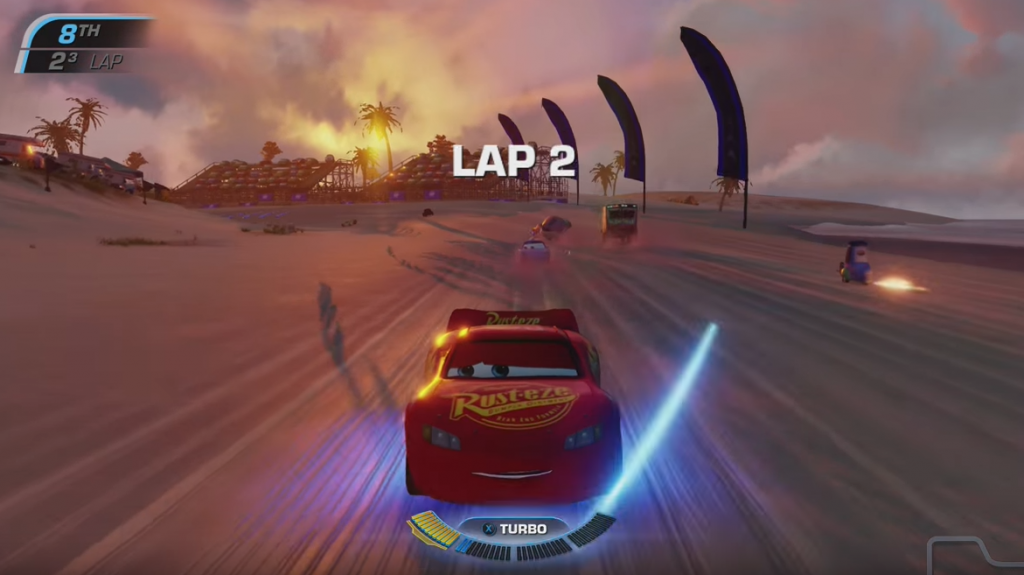 Driven to Win is an interactive racing game centered around the Disney Cars franchise. In the game, you start as Lightning McQueen and race against Mater, Sally, Ramone, Guido, Mack, Chick Hicks, Cruz Ramirez, Jackson Storm, Smokey, and others. As you progress, you unlock characters and stunt moves to help push your performance to the next level.
This game was developed by Avalanche Software, which has since taken on the majority of Disney Games after Disney Interactive Studios closed. This game builds off the last one and uses many of the same mechanics and controls to tie everything together. The graphics have been updated, but no significant advancements have been added.
I liked the Cars series, so this game was exciting for me. I played with my nieces and nephews, and they seemed to love it. We took turns playing and later played against each other with the local multiplayer function. I think this game is super underrated. The gameplay itself reads much like Mario Kart, and the addition of new stunts and shortcuts to the tracks adds difficulty for more advanced players.
I think this game is fantastic for families. The additions of stunt driving and boosts on the track keep advanced racers busy.  This levels the playing field for the little ones who can't entirely use all of the add ons yet. I used to play racing games with my dad growing up, so it's nice to see a game that's relevant to children today to keep that tradition alive. Disney can sometimes be hit or miss in the video game industry, but the Cars video games are a hit.
I rate this game a 9 out of 10
This game is available through our library on PlayStation 4, Nintendo Switch, Nintendo Wii U, and Xbox One
This game has an ESRB rating of E for Everyone ages 10+