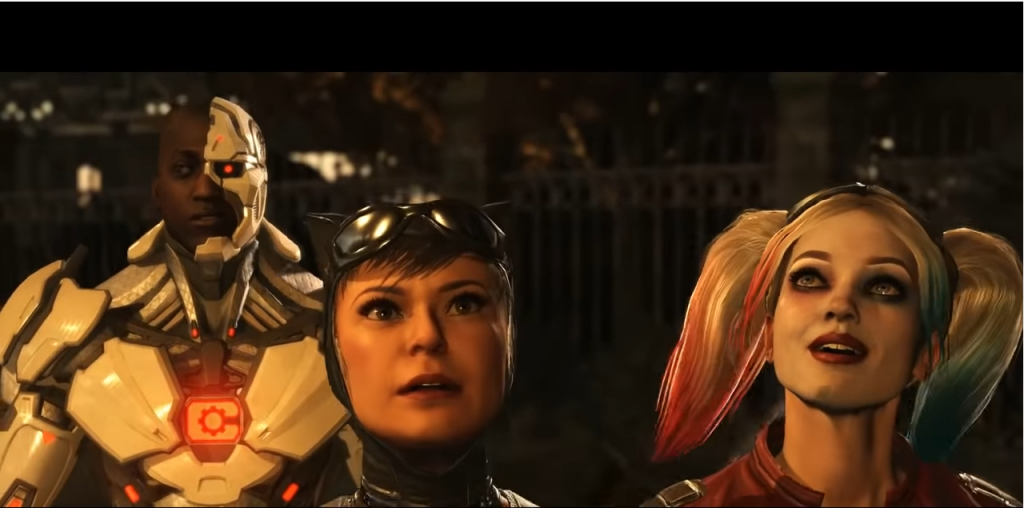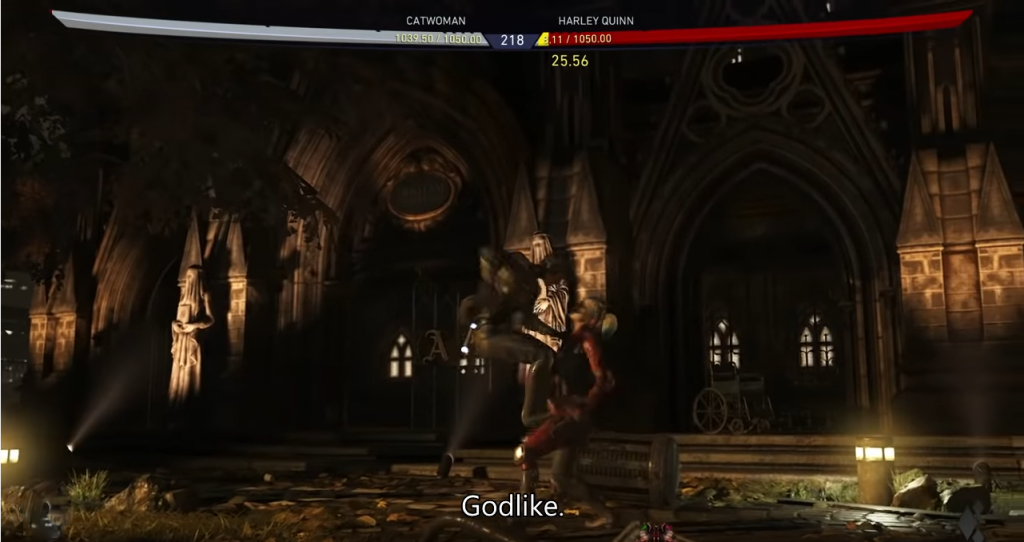 "While local multiplayers are a bit of a rarity these days, this game allows you to play with the person sitting right next to you. An easy game for non-gamers, button mashing is a legitimate strategy in Injustice 2." – Sean Central Branch
Injustice 2 is a fighting game set in the DC universe. This game offers a dark alternative world where Superman suffers a significant loss and turns his back on heroism. This causes a sinister divide within the superhero community that brings up ethics and why they matter.
This game was created by NetherRealm Studios and Warner Bros Interactive Entertainment. It's a sequel to the popular 2013 game Injustice: Gods Among Us. Many updates to the game were made, including enhanced graphics and improved mechanics. I loved the fighting mechanics in this game. Movements were quick and fluid, and the combos are ever-changing and stackable. I was amazed at all the different, seemingly random combos you could smash together. This game has a ton of content for local co-op (YES!) and solo play. You can play as 28 different characters from the DC universe. There are so many customizable aspects to your fighter that it's honestly a little overwhelming. Be ready to dive headlong into this game because it's massive.
Story-wise I found this tale intriguing and thought-provoking. It reminded me of the "A Better World" and "Divided We Fall" episodes from the Justice League animated series. Much like the Justice Lords, the superheroes in this world have lost their way. Extremes are practiced, and the line between hero and villain becomes blurry. Both pose the question: What happens when Heroes go unchecked? 
This game is impressive. I truly loved the plot. I know some people don't like seeing their favorite heroes as villains, but I enjoyed it. It makes you think about what makes someone good or bad, and it's hard because the answer is never easy. I loved the gameplay, and Co-op was such a fun experience. I highly recommend this game, even if you're new to the DC universe.
I rate this game a 10 out of 10
This game is available through the library on Xbox One
This game has an ESRB rating of T for Teen ages 13+
Also check out the graphic novel series based on the game here.