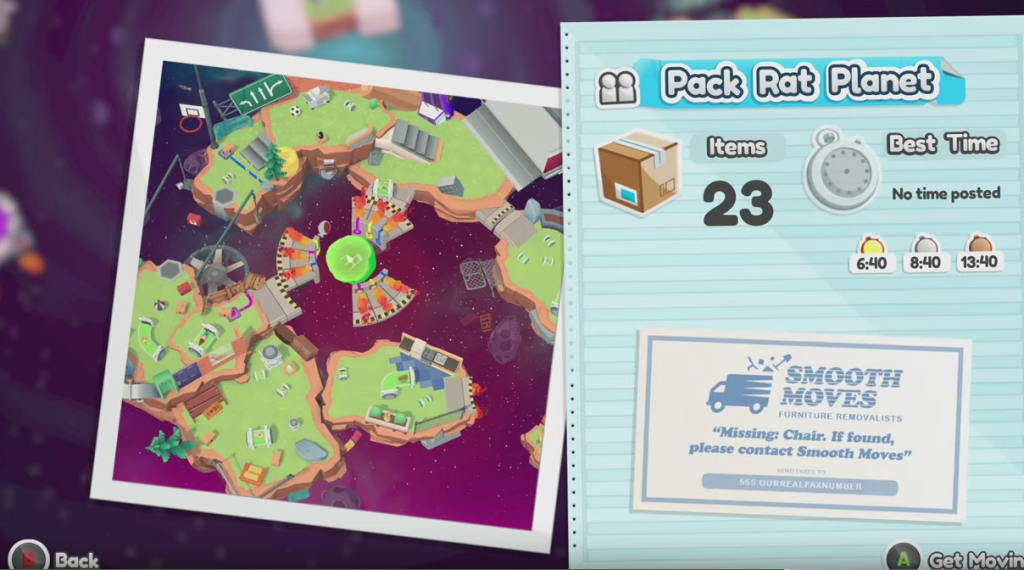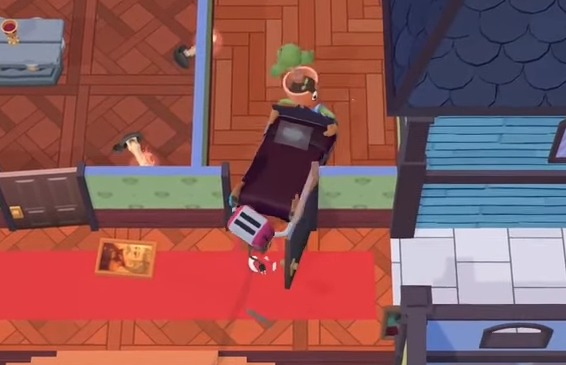 Moving out is a co-operative puzzle game where the objective is to clear out a building of all its furniture in the shortest possible time. This game features different buildings that get bigger (and weirder) as you progress through the levels. Creativity and outside-the-box thinking are essential if you want to get a gold ranking. The obvious route isn't always the quickest.
The same developers of Overcooked also made Moving Out. These developers, under the new name Team17, spend a ton of time with players adjusting the game on the spot at conventions. As a result, games are always player-oriented and focus on the experience. Couch co-ops are few and far between these days, so it's nice to see developers prioritize this in a single-player or online only dominated market. That being said, this is a local co-op only.
 This game requires a high level of communication between your team of movers. Watching and playing this game with others is hilarious. The timer adds a sense of urgency, which often leads to some light-hearted arguing. My husband and I debated the best angle to throw a pinball machine out of an airplane window so it would land JUST RIGHT in the van below. Competitive families watch out; this could be the new Monopoly. 
Overall I highly recommend this game. It's so entertaining for such a simple premise. It's suitable for just about anyone at any age. Much like Overcooked, Moving Out is inviting and easy for beginners. How you play as a team creates the most significant overall challenge, and it's a uniting experience. I promise it will be a fabulous addition to your game night. 
I rate this game a 10 out of 10
This game is available through the library on PlayStation 4, Nintendo Switch, and Xbox One.
This game has an ESRB rating of E for Everyone ages 6+