With the heat and smoke that recently overtook Mesa County, it seemed almost difficult to focus at times.  Hopefully cooler weather and clear air will bring crispness of mind, and new inspiration to pick up a read you've never before encountered! Our staff has eclectic, varying tastes they're excited to share with you.  Here are this month's featured staff picks:
Jessica's pick: Stuffed (DVD)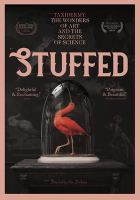 Stuffed is a short documentary about artists passionate about taxidermy and preserving the beauty of the natural world to share as fine art. I'm always inspired by visiting with impassioned artists and this film left me wanting to drop everything and get to work pursuing my own artistic inklings.
Becci's pick: Midnight Sun by Stephanie Meyer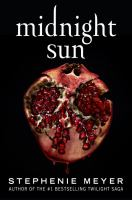 It's been twelve years since the release of Breaking Dawn, and now Stephanie Meyer has brought back the Twilight Saga with the fifth book in the series: Midnight Sun! Fans first learned of Midnight Sun in late August of 2008 when Meyer's unfinished manuscript was leaked online, forcing her to quit working on it, unsure if she would continue. At last, we can experience Edward's version of what happened in little Forks, Washington in this long-awaited companion novel.
I'm 250 pages in and it's exactly what I was hoping for! By the end of page one you'll be whisked away back to Forks High School, immersed in a world where Edward is meeting Bella for the first time. We can finally understand just exactly what went through his head that day in biology! As a fan of the first four books, I found this to fall right in line. The Young Adult format makes for a quick, enjoyable read with a great story line. We're in a strange time where escapes from reality are welcome; This isn't Tolstoy or Faulkner, but it sure is a darn fine way to ease the stress and relax a while.

Blair's pick: The Fifth Season by N.K. Jemisin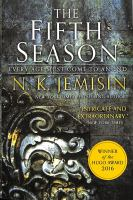 The story takes place on a planet that has gone through catastrophic climate change and is about the survival and power struggles of the people that still inhabit it. The people are broken out into castes and races and their interactions are a major plot point. It takes a few pages to get used to the writing style but there were so many phrases and passages that were memorable and resonated with me.
The Fifth Season was awarded the Hugo Award for Best Novel in 2016, making Jemisin the first black person to win the award. The perspective of the characters from a place of discrimination would make this a great book series for anyone looking for more diversity in their reading.
Laura F.'s pick: I'm Judging You: The Do-Better Manual by Luvvie Ajayi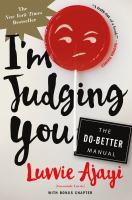 This non-fiction book written by Luvvie Ajayi, a popular blogger, has pop-culture topics ranging from the relationships that we have, to media, and bad manners. She explains her perspective on American culture in a hilarious way while also bringing attention to the importance of modern-day issues like racism, beauty standards, and other social issues.
I love how Luvvie is fearless in her writing and has given me insight that has made me question myself and inspired me to "do-better." Whether I agreed or disagreed with some of her points, at least I have an understanding on some things I haven't personally experiences.  She is woke, she is funny, and she will call you out.  Give it a read and learn how to "do-better."
Ramana's pick: Dewdrop by Katie O'Neill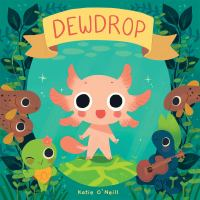 I've found myself turning more and more towards books that give me a serotonin boost during this pandemic. As an artist, this means I'll pick books based on colors and art that make me feel happy. From the story, to the colors, to the characters, Dewdrop is designed to delight all ages. The title character is an axolotl who helps support and cheer on his friends for the upcoming sports fair. As Dewdrop's friends prepare for their activities, they encounter feelings of inadequacy and insecurity. Dewdrop's friendship helps them realize their own worth and a wonderful sports fair is had by all!
It may be a simple story, but the cheerfulness of Dewdrop was what I needed in my life right now. Sometimes you just need cute, adorable, animals being friends and celebrating their achievements to help you feel better! A short graphic novel, Dewdrop is a brief break from the world around us. Katie O'Neill is the Eisner Award winning author of several graphic novels that are shelved in the Juvenile section (I'm a firm believer that kids books are for people of ALL ages), all of which leave the reader with an overarching sense of hope. Dewdrop helped me reach back into my childhood for the sense of optimistic joy I had then. I hope that Dewdrop will be the uplifting read you need!
Click on any of the above images to be directed to the item in Mesa County Libraries catalog.  Happy reading!