Happy 2021! With the new year, we here at Mesa County Libraries hope you are feeling rejuvenated, hopeful, and perhaps considering some fulfilling goals.  If reading 20, 50, 100, or any amount of books this year is one of your goals, well, you know who to turn to for recommendations! Our knowledgeable staff have offered a few of their recent favorites for you to consider adding to your list. Starting off this month's reviews, we have some choices from our Library Director, readaholic Michelle Boisvenue-Fox.
Michelle's picks: 
Miss Benson's Beetle by Rachel Joyce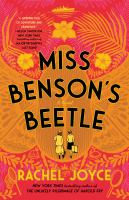 I adored these characters.  They were both of their time and transcended their times.  And I'm not sure if they hadn't been on this journey together that they could have done that solo.  These two women endure their adventure saved by their friendship and wits.  I'm not sure I'd sign up to go into the field to discover a beetle that may or may not exist.  I'll let you read if Miss Benson finds her beetle.
Funny in Farsi: A Memoir of Growing up Iranian in America by Firoozeh Dumas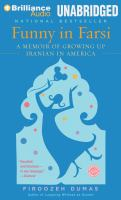 I don't know what I expected when I started reading this memoir.  Maybe humor.  And it has that although it is infused with family, culture and living in the United states where Dumas' family is far away from generations of traditions.  Even marrying a French man with yet another culture with its expectations added to her life brings abundance and the cocoon of family.  In the end, nobody laughs with an accent.  So true!
Logan's Picks: 
A Deadly Education by Naomi Novik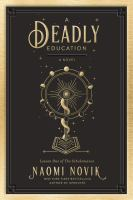 Deadly Education is just like Harry Potter! Except if the main character was a female Tom Riddle desperately trying NOT to become the next dark lord, the sidekick character was a do-gooder Harry Potter type hero, and the school was actively trying to kill students before they make it out alive. Ok, so maybe there are more differences than similarities but it's still a magical school. Our main gal El is just trying to get an education without dying but between the classist structure set up to allow more privileged students a better chance at surviving and her own moral/dark lady challenges, things are always on the edge of disaster. Luckily Orion Lake, best hero and most popular student is around to save her! Just kidding, he tends to make things worse but what's El to do? She needs all the allies she can get if any of them want to make it past this year alive…
The Midnight Bargain by C.L. Polk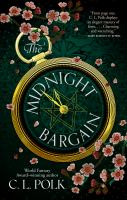 Women cannot be mages because they are more valuable as wives and magic forces them to choose between children and sorcery.  Or is that just society forcing them? A Victorian-based fantasy with a fast paced, morally deep plot.
One by One by Ruth Ware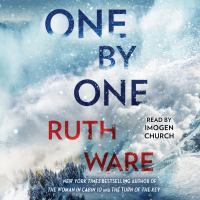 A blizzard causes a company ski retreat to be cut off from the world…and one by one coworkers start turning into corpses.  Written by a modern Agatha Christie.
Rose Marie's pick: 
The House in the Cerulean Sea by TJ Klune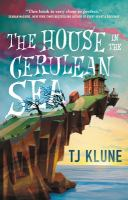 Linus Baker is a case worker for the Department in Charge of Magical Youth.  He lives a very orderly and quiet life until he is sent out on a top secret case by extremely upper management to an island near the sea.  He has never seen the sea before, but he is quite uncomfortable going outside of his bubble.  What he finds on the island is not only surprising and shocking, but also life changing.  What we certainly know is that Linus Baker will never be the same.  This book made me laugh out loud and made me incredibly happy.  The message on kindness is exactly what I needed, and I felt as though this story is unique, timely, and incredibly uplifting.
Click on any of the titles above to be directed to Mesa County Libraries catalog.