The neon lights of Tokyo shine through the pouring rain as a man stands over a body. He has a gun, hunched shoulders and a stone cold look on his face. As the police burst in through the door our story begins in true neo-noir style. Well, noir from the perspective of the criminal instead of the detective. In this case it's the story of the yakuza lieutenant Kazuma Kiryu, known as the Dragon of Dojima. He may be a thug, but he is loyal to his friends and thus is about to take the heat for a murder he didn't commit.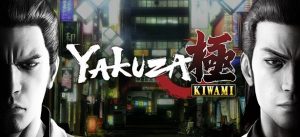 After this first main event, Yakuza Kiwami takes us through a series of flashbacks which serve the duel purposes of explaining how this murder came about and teaching the player the rudimentary elements of the game. We learn how to punch, kick and hurl opponents as well maneuver the downtown alleyways using the map and other basic functions. We meet the characters including yakuza members, civilians and Kazumas's longtime sweetheart Yumi among others. When the story brings us back to the climatic murder, it's only the start of the game in truth!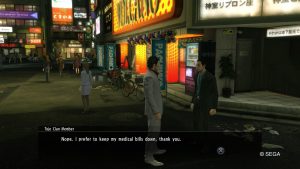 Yakuza Kiwami really kicks off when you (Kazuma) are released from jail after ten years of good behavior and find yourself embroiled once again in the yakuza. There is ten billion yen (one hundred million US dollars) missing, a murder, an assassination attempt, a young girl searching for her mother and other problems to be solved. The game does a really nice job of making the characters interesting and real while moving the plot forward without being too over the top. Well mostly. There is one incredibly over the top character named Majima who is there to fight you constantly and provide insane comedic relief. There are no words to describe this guy, you will have to experience him yourself when you play…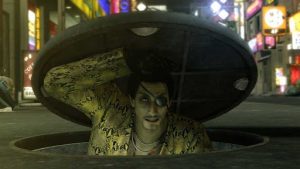 It took me a bit to get the controls figured out but after some practice the game plays pretty smoothly. It has a ton of different things to offer, from karaoke to brutal fights, depending on how you want to play it. The main warning I should give is this is definitely a mature game. It's got everything from cursing and drinking all the way through to some sexual content and gore. While you can control the gore level from the settings, the rest are there to complete this game's gritty nature. Keeping that in mind, I would still recommend this game for those who are comfortable because its a fun, crazy, immersive take on street fighting with all the best elements of an action novel.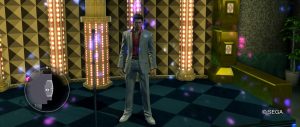 I rate this game an 8 out of 10.
Yakuza Kiwami is rated M for Mature 17+.
Yakuza Kiwami can be checked out for PS4 from the library here: