The highly respected groundhog weatherman known as Punxsutawny Phil saw his shadow this year, meaning all you fans of winter can expect six more weeks of the stuff! This brings extra time to cozy up and enjoy the following reads recommended by our library staff:
Rachel H.'s pick:
Homegoing by Yaa Gyasi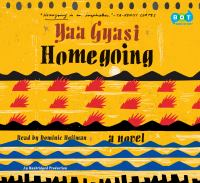 In my mind, Homegoing is a "new classic." The book begins with two half-sisters who don't know about each other.  One marries an Englishman and lives a privileged life on the Gold Coast of Africa while the other is sold into slavery in America.  The novel follows eight generations of their descendants. Some of the material made me feel uncomfortable in the beginning which told me that I needed to stick with it.
Initially, I was confused about the characters as there were new characters going back and forth between settings; however, once I got the rhythm and pattern of the generations, I became fully engaged.  Coincidentally, I was also reading Caste: The Origins of Our Discontent by Isabel Wilkerson. I found these two books to complement each other as a powerful fiction/non-fiction pair.
John's pick:
The Name of the Wind by Patrick Rothfuss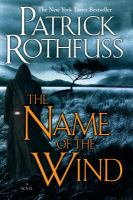 This is a gorgeous fantasy adventure about Kuothe, the Kingkiller.  What makes the story unique is that it is being told from the perspective of the main character as if he's telling a campfire story, explaining his adventures throughout the world and how he obtained his infamous title.   The imagery used is gorgeous, and there is a certain amount of humor shared amongst the characters that even I laughed.  It is a book that I read years ago, but still to this day I consider it the best fantasy book that I have read.
Sean's pick:
Hell or High Water (DVD)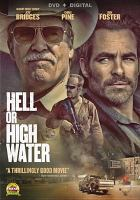 When Toby Howard (played by Chris Pine) faces the foreclosure of his late mother's property in Texas, he enlists his ex-convict brother Tanner Howard (played by Ben Foster) to help him rob local banks to pay for the overdue loan.  Meanwhile, Texas Rangers Marcus Hamilton (played by Jeff Bridges) and his Native American-descendant partner Alberto Parker (played by Gil Birmingham) are hot on the Howard brothers' trail.
This film is a modern take on the cops-and-robbers, outlaw western. However, this isn't just your everyday "shoot 'em up." This movie is interested in exploring topics of poverty, race, culture, opportunity (or lack thereof) and the motivations of crime. Toby Howard is motivated by his desire to give his two sons a future outside of his family's generational poverty.  Texas Ranger Marcus Hamilton, nearing retirement, is slowly coming to grips with the passing of time and the fading of his relevance, while the people around him are just tired of his inappropriate, racist language.  Be aware that this film is rated R, and may not be suitable for some viewers.
Elises's picks: 
The Bibliophile Mysteries by Kate Carlisle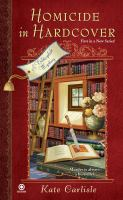 Considered a "cozy mystery," great for snuggling up or taking your book outside to enjoy in the sun! This series follows book restorer Brooklyn Wainwright on several adventures. Not only does it have a cozy feel, but anyone with an interest and curiosity in book restoration and book making will learn some great tidbits.
Mexican Gothic by Silvia Moreno-Garcia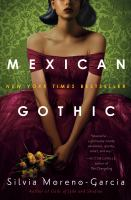 Fabulous book that brings the classic gothic genre into 1950s Mexico. Twists, turns, and a definite page-turner.

Click on any of the images above to be directed to Mesa County Libraries catalog.  Please feel free to pop in to our Mesa County locations to browse the above titles, or utilize our Curbside Pickup services.