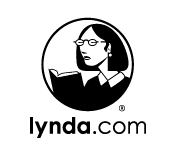 Lynda, a popular educational eResource now known as LinkedIn Learning, will no longer be offered through Mesa County Libraries after March 14, 2021.
The change is happening because of Lynda's new technological requirements that the library is not currently able to meet. The library is working on a solution to the technical issues and hopes to offer Lynda/LinkedIn Learning again sometime in the future.
We urge users to prepare for the change by finishing any classes you have in progress, and then downloading and printing all of your certificates before March 14. Once Lynda's library availability ends, library staff will no longer be able to help you retrieve anything from your Lynda/LinkedIn Learning account.
Patrons seeking alternatives to Lynda are invited to visit any Mesa County Libraries location for professional librarian assistance. We welcome the opportunity to help.