Happy May! It's time to kick back, relax, and enjoy the following recommendations from our enthusiastic and knowledgeable library staff.  Click on any of the images below to be directed to the Mesa County Libraries catalog.
Ana's Pick
Regresa by Buscabulla (Music CD)
Music offers a window into cultures, customs and people. Buscabulla (Troublemaker) is an experimental, tropical synth-pop duo that encapsulates the longing many Puerto Rican young adults, living in the diaspora, feel for their native homeland. As Springtime nostalgia kicks in, their album Regresa (Come Back), laced with everyday island vernacular, is my staff pick for the month of May. The way the duo throwbacks to 90s R&B, reggaeton and 70s salsa, evokes meaningful memories of time spent with friends and family on the shores of Puerto Rico.
My favorite tracks off the album are:
1. "Vámono"
2. "Ta Que Tiembla"
3. "Club Tú y Yo"
If you feel like broadening your musical horizons, place a hold on Regresa by Buscabulla via our catalog today.
John's Pick
The Magus of The Library by Izumi Mitsu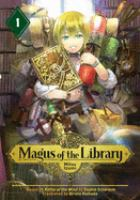 This is a very good adventure story about a young boy that has an obsession with learning.  While in his hometown, he learns about the Grand Library of Aftzaak, which is rumored to contain a copy of any knowledge the world has obtained.  His life goal is to become a Kafna (a librarian) at this most prestigious library, but he finds out that the tests he must face will be extremely difficult.
Overall, this is a fantastic adventure that puts the wits of all of its characters to the test.
Hannah W.'s Pick
Finding God in Unexpected Places by Philip Yancey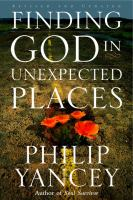 Philip Yancey, an author I admire for the gentle way he tackles hard questions, invites his readers to look through his eyes as he encounters God in places one would not normally expect to find him. From the collapse of the Soviet Union to the horrors of apartheid in South Africa to some of the darkest prisons of Chile and Peru, Yancey points out hope and goodness and light shining in the midst of evil.
I recommend this book as I recommend all of Philip Yancey's books. Rather than giving pat answers, his books feel like a loving invitation to wrestle with thoughts and hard questions that we may otherwise be tempted to brush aside.
Rachel D.'s Picks
Geek Love by Katherine Dunn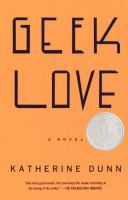 If you've picked up this title expecting a tale of romance between two socially-awkward introverts, perhaps falling in love over a game of Dungeons and Dragons…put this book down, posthaste. This story deals with a much different kind of geek. Geek Love is a chronicle of the Binewski family, a traveling group of circus performers with an unconventional history. Parents Al and Lil decided to ensure their children's careers by experimenting with a variety of drugs and poisons during each pregnancy, and turned out a respectable litter; be-flippered Arturo the Aqua Lad, beautiful conjoined twins Electra and Iphigenia, outwardly-unremarkable Chick, and hunchbacked albino daughter Olympia. It is through Oly's eyes that we see the majority of the story, from her youth as a performer to her anonymous current-day existence, and she makes for an incisive and insightful narrator.
Dunn's prose is exquisite. Like a carnival barker, she paints a garish visual midway with words, leaving us smelling the sawdust and popcorn. She twists the perspectives of disability and ableism on their heads, and in the Binewski clan's scorn for "norms" we see an entirely new way of looking at the world. Oly is an enjoyable companion through the tale, with an acid wit that scalds at every turn. I've read this book five times cover to cover, and that's perhaps the best recommendation I can give. Geek Love is a tragedy slathered in greasepaint and stinking of cotton candy, and it's an utter delight.
When I Arrived at the Castle by Emily Carroll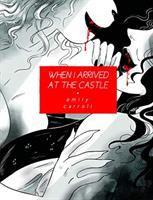 When I picked up Emily Carroll's first published release Through the Woods, she reached out of the page and seized my attention with both of her claws. Her art is by turns lush and horrifying, enthralling and bleak, and the fairytale worlds she crafts have lived in my mind rent-free since the first time I read her work. Her sophomore published effort When I Arrived at the Castle is every bit as strong, and- dare I say it? -even better than the first.
Channeling shades of Sheridan le Fanu's Carmilla, When I Arrived… is a vampire story at its very best. We follow our heroine, a courageous and cat-like young woman, as she arrives at the home of the countess to confront her. But the vampire seems to have anticipated her visit, and all is not as it seems, even as the world around them begins to fall apart in grotesque ways. There is a sensuality to both the art and dialogue that elevates the story to a truly tense place, and though we fear for our protagonist, we find ourselves unable to look away.The plot is a bit esoteric in execution, and probably necessitates a second read-through. But with artwork this gorgeous and a story this haunting, that hardly feels like a chore. If you're craving an LGBTQ monster story, or simply a fan of gothic horror, this pick is the one for you!
Kacee's Pick
How to Live Like a Monk: Medieval Wisdom for Modern Life by Daniele Cybulskie
An excellent look back on medieval cloistered life and how to parse the important from the menial as we try to live an increasingly busy world.