If you're a fan of the spine-chilling and hair-raising genre, you're in luck; October's Staff Picks exist to celebrate the creepy and macabre world of horror! If a good scare isn't your desire, we invite you to check out some previous monthly Staff Picks.
Whether you want to explore a uniquely terrifying alien film, a book featuring a haunted house by the sea, or a Frankenstein-inspired graphic novel, we're offering recommendations from our staff that make the darkness of night seem more menacing than normal. Click on any of the images below to be directed to the Mesa County Libraries catalog to place these items on hold.
Kristen's Pick
M is for Monster by Talia Dutton (graphic novel)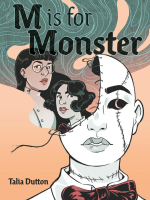 Have you ever died in a fatal lab accident? Did something go wrong when your mad scientist sister tried to bring you back, leaving you without any trace of your memories or personality? Have you ever been afraid of the lengths your sister would go to bring the real you back?
What, you haven't?
Well, you may still relate to Talia Dutton's M is for Monster, a Frankenstein-inspired graphic novel about putting on a fake persona in order to meet people's expectations and figuring out how to live in a body that is not yours. If you love beautifully illustrated gothic horror, strong LGBTQ representation, and queer allegory that features the importance of self-discovery and expression, then you should absolutely check this one out.
Rachel D.'s Picks
Come Closer by Sara Gran (adult fiction)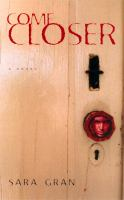 Possession in horror tends to be associated with spectacle; crab-walking, neck-snapping, pea-soup-vomiting spectacle. Sara Gran's second novel Come Closer opts for a quieter invasion from within; Amanda is a content woman, happy with her home, her job, her marriage, when she begins to hear a persistent tapping in the walls of her apartment. Things soon give way to petty theft, violent impulses, and a complete schism in Amanda's marriage and sense of identity – but is it a mental break, or the work of something far more sinister?
As mentioned before, the subject of demon possession tends to get pretty bombastic, but Come Closer breaks expectations and coaxes readers to examine things more carefully. Amanda is a normal woman, which makes it all the more unsettling to ride passenger alongside some of her darkest thoughts. Clocking in at only 176 pages, it's a short read that pairs well with a chilly fall evening and a cup of hot chocolate – and the steady tap in the walls that only might be the house settling.
"Did You Hear What Eddie Gein Done?" by Harold Schechter and Eric Powell (graphic novel)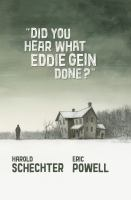 If you haven't heard of Ed Gein, there's a good chance you've at least heard of one of the many pop culture icons his crimes inspired: Norman Bates, Leatherface, Buffalo Bill. The meek handyman from Plainfield, Wisconsin left a gruesome imprint on the psyches of many a creator, but nothing tells the story quite like Did You Hear What Eddie Gein Done?
Harold Schechter's first foray into graphic novels is a juicy one. Building on Deviant, his previous nonfiction work about Gein, the reader gets a front-row seat not only into the life and crimes of its title character, but its cultural impact as well. Schechter sculpts every character with a keen and exacting detail, and Eric Powell's art lends the story a noir-ish flavor that elevates it from docudrama to a disquieting, up-close journey. Powell has a gift for loading even the tiniest facial expression with meaning, and the quieter moments of this comic pack a powerful punch.
While the story is understandably uncomfortable by its subject matter alone, readers might also be cautioned that there is brief discussion of transphobia in the book. Schechter and Powell handle this topic with care, but reader discretion is still advised.
NOPE (film)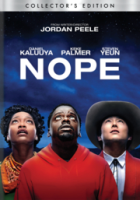 Jordan Peele's done it again. Speaking very personally for a second, I don't think I've ever seen a movie that's made me feel quite as unsafe as NOPE has, nor one that had me so afraid for the main characters. It grabs you by the scruff of the neck and leaves you suspended right up to the final minutes of the film, and that grip only gets tighter as the plot unfurls to reveal its horrific revelations. If alien films aren't your usual jam, I humbly implore you to reconsider; this one is so very, frighteningly different.
NOPE's top-notch scares are amplified by its incandescent cast. Daniel Kaluuya and Keke Palmer shine as polar opposite brother and sister duo OJ and Em, and Steven Yeun's screen time, while limited, is unforgettable. Peele's writing sends scenes wheeling between contemplative calm, electrifying humor, and breathless, gut-punch terror with effortless grace. Where mainstream horror tends to snag itself in cliché and popular trends, NOPE is remarkable by the simple virtue of feeling so different from everything else out there. If it's a unique scare you're craving, this is one worth holding your horses for.
Ruth's Picks
The Twisted Ones by T. Kingfisher (adult fiction)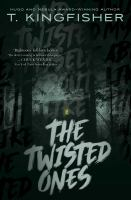 Creepy and atmospheric with a supernatural feel.  This book makes  you question whether or not the woods are really safe to venture into too far.  Well written, bone chilling storytelling with a relatable main character and her dog companion.  (Don't worry, the dog is okay!)
White Smoke by Tiffany D. Jackson (teen fiction)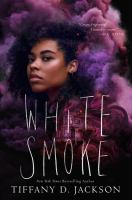 A haunted house tale with a diverse cast and engaging characters.  Imagine moving across the country to a newly renovated house for a new beginning only to realize that your new home may be haunted.  This book has a vivid socially conscious thread that is creepy as well as thought provoking.  I would highly recommend this read for anyone, not just teens.
In the Shadow of Spindrift House by Mira Grant (adult mystery)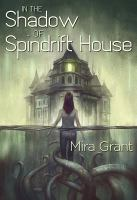 For fans of Lovecraftian horror, this haunting story hits all the right notes for a chilling read.  A group of ghost hunters goes on one last trip together to a house by the sea to investigate its mysteries.  There's a reason no one has been able to stay through the night in the Spindrift House.
Autumnal by Daniel Kraus (graphic novel)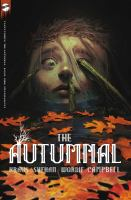 A woman is left a house by her estranged mother who passed away and she moves in with her daughter for a fresh start.  The autumn season, plus a very strange community and small town secrets, make this a chilling read.
Cheyanna's Picks
The Sandman by Neil Gaiman and The Sandman Act II by Neil Gaiman (adult fiction audiobooks)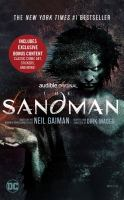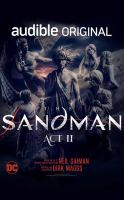 The Sandman started out as a series of graphic novels written by Neil Gaiman for DC. This well-loved story follows Morpheus, the Lord of Dreams as he has a run-in with an occultist who's seeking immortality from Death, Morpheus' sister and one of the Endless. Things definitely don't go in Morpheus' favor and his kingdom, The Dreaming, is upended.
I was hesitant to listen to this Audiobook. I wasn't sure how everything would transfer over or if it would make sense without the comic panels to guide you through the scene. I was absolutely BLOWN AWAY when I finally started it. There is a full voice cast and sound crew to bring the characters and settings to life. It was a fully immersive experience.
I can't recommend this audiobook enough. It's a great intro to spooky season with characters like the Corinthian, basically, a walking nightmare who possesses people and eats their eyes.