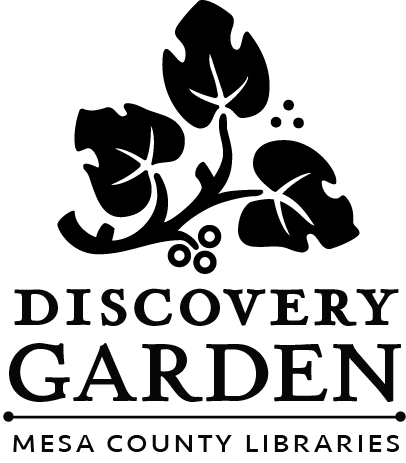 Mesa County Libraries have been awarded a $15,000 AARP Community Challenge Grant to assist in the development of the library's Discovery Garden, an interactive demonstration garden under development at Fifth Street and Chipeta Avenue in Grand Junction.
According to AARP, the AARP Community Challenge Grant program is part of the nationwide AARP Livable Communities initiative that helps communities become great places to live for residents of all ages. The program is intended to help communities make immediate improvements and jump-start long-term progress in support of residents of all ages.
The grant awarded to Mesa County Libraries will be used to build stable, safe walking paths that allow better mobility through the garden. Grant funds also will be used to install comfortable benches in the garden.
"We are thrilled that AARP has decided to support the Discovery Garden with a Community Challenge Grant," said Nicole Fitzgerald, the library's volunteer and outreach coordinator who is spearheading the garden project. "We thank them for their support, and we believe the grant will help make the Discovery Garden easily accessible to even more people who can benefit from the projects and programs that happen there."
The Mesa County Libraries Discovery Garden is one of 159 projects nationwide to receive an AARP Community Challenge Grant this year. Five of the projects are located in Colorado. The grant program attracts more than a thousand grant applications each year.
This year, according to AARP, the grant program is providing funds for 159 community-based "quick-action" projects related to housing, transportation, smart cities, and public spaces. The goal is to spark change and build momentum to improve livability for people of all ages.
The Mesa County Libraries Discovery Garden is a series of interactive demonstration gardens that provide education, food, respite, and community engagement. A variety of gardening techniques are modeled in the garden, including xeric, raised bed, in-ground farming, pollinator, and permaculture design.
Development of the Discovery Garden began in 2017, and its growth has been driven by a wide array of volunteers. Features that are planned or already underway include a variety of demonstration gardens, a children's garden, community food plots, a pollinator garden, and a compost facility. The Discovery Garden will have space where people can gather for educational programs and events.
The Discovery Garden relies on volunteers and is an exciting way for the community to become more involved in gardening and to learn about different gardening techniques and outdoor-related topics.