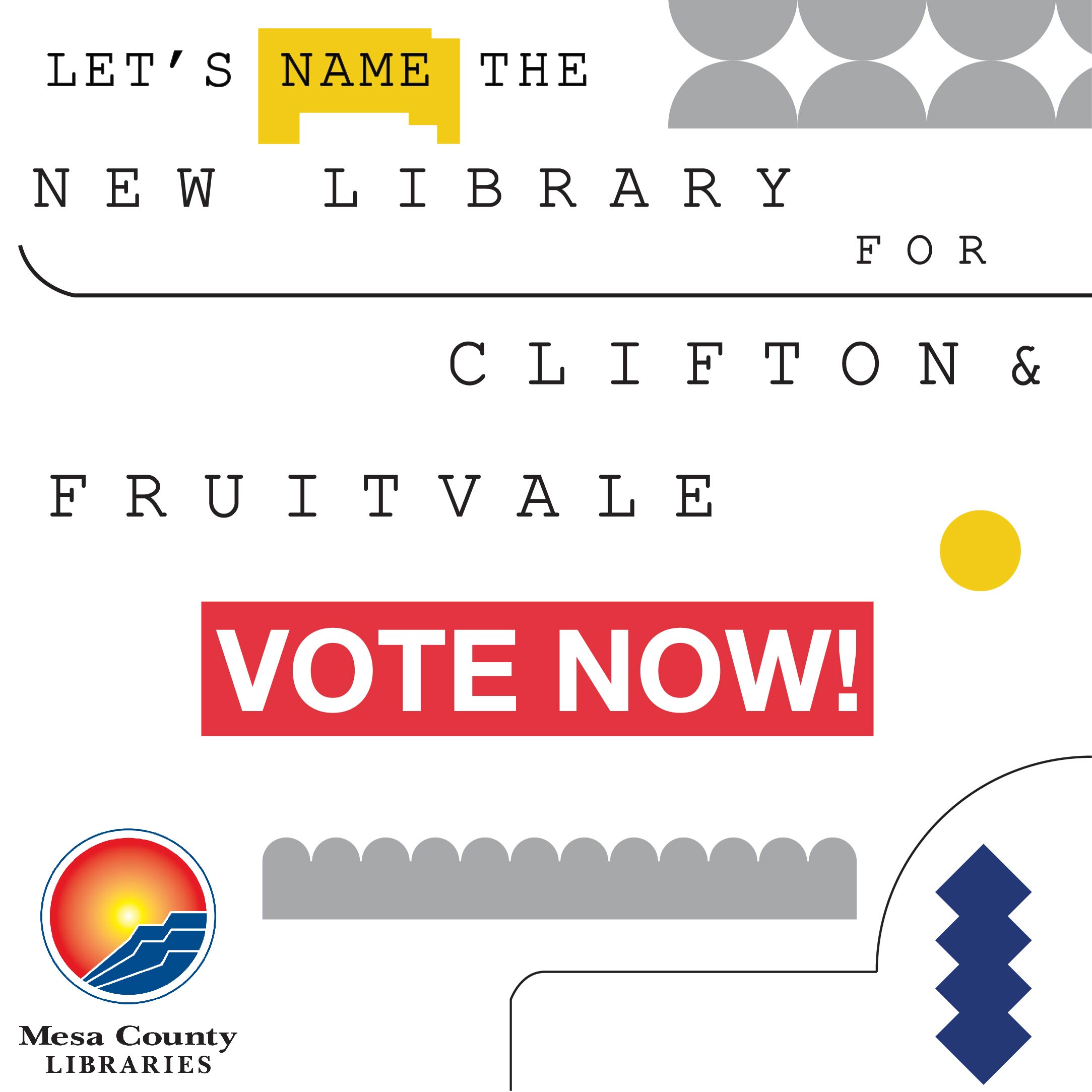 UPDATE: Voting has closed, and voters chose "Clifton Branch" as the name for the new branch.
Here is your chance to help decide the name of the proposed new Mesa County Libraries branch to be located at 3180 F Road in the Clifton-Fruitvale area.
Earlier this fall, we collected branch name suggestions from the public, and now the six finalists from that effort are on the ballot for the final round of voting. Please vote for your favorite name here!
Voting will be open through Sunday, Dec. 1, 2019.
The proposed new branch library building will be built on a five-acre property at 3180 F Road, located on the north side of the road approximately 0.2 miles east of Mount Garfield Greenhouse and Nursery. The new library would replace the current Clifton Branch.
The project is in its early planning stages, and no firm timeline for construction or completion has been set. We invite you to watch Mesa County Libraries' website for updates and information.
In the meantime, please click here to help us choose a name for the branch!