lost a combined 24,000 in population
as people left in search of better opportunities. Banks were closed, towns were abandoned, and businesses that survived the Great Depression were shutting their doors for good.
The oil shale bust of May 2, 1982, known locally as Black Sunday, was one of the most significant moments in Western Colorado history. It's so significant, in fact, that we think it deserves to be split into two parts to get the full story. In this first part, we'll take a look at the context behind the oil shale boom, the unprecedented growth it created, and its social and economic ramifications. In part two, we'll cover the bust and its aftermath.
In the past, oil shale booms got people excited but never quite made a profit. Our first major shale boom in the 1910s-1920s went bust before it had really gotten started. Oil shale's lengthy and expensive refinement process means that it is only economical to produce when the price of crude oil exceeds the price of shale oil. For most of the 20th century, oil prices remained too low and stayed too consistent for there to be much movement on oil shale, but if prices were to rise and stay above a certain threshold, then oil shale would suddenly become quite profitable.
That's exactly what happened in the 1970s. The Organization of Petroleum Exporting Countries, or OPEC, was formed in 1960 to give oil-exporting nations in the Middle East collective influence over international petroleum markets. In 1973, OPEC imposed an embargo on petroleum exports to the United States, causing the price of oil to rise 300%. The United States swiftly found itself in the midst of an energy crisis.
Efforts to expand domestic energy production were placed into high gear.  With the previously low cost of crude oil previously being the biggest barrier to the success of most unconventional oil operations, the stars were suddenly aligned for oil shale to meet the nation's energy needs. Western Colorado, with the largest oil shale deposits in the world, captured the attention of observers around the country.
While the rest of the country reeled from the energy crisis, Western Colorado began to grow like never before. Tosco, Cleveland Cliffs, and Standard Oil of Ohio formed a joint venture to form the Colony Oil Shale Project, just north of Parachute. As the oil crisis geared up, other organizations signed on, including Atlantic Richfield Oil, Ashland Oil, and Shell. The boom was in full swing.
Things really hit the ground running in July 1980 when Exxon, at the time the largest corporation in the world, declared its intent to purchase a 60% stake in the Colony Project. Exxon was prepared to invest a ludicrous amount of money in oil shale production, outlined in an ambitious industry statement dubbed the "White Paper." Exxon projected a $500 billion dollar investment to build up to 150 oil shale plants and 6 strip mines over the next 20-30 years. The strip mines were each promised to be larger than the Bingham Canyon Copper Mine in Salt Lake City, which remains the largest mine in the world to this day.
This plan required Western Colorado to accommodate a monumental shift in its population, economy, and industry. Exxon envisioned its plan to add 1.75 million people to the valley, with oil production reaching 400,000 barrels per day by 1990, and a mammoth 8 million barrels per day by 2010. (The Daily Sentinel, January 18, 1981)
The town of Parachute saw tremendous growth, quadrupling its population from 300 to 1200 residents between 1979-1982. To accommodate this rapid expansion, Exxon got to work on a brand new town, Battlement Mesa, projected to house up to 25,000 residents for the project. In Grand Junction, the boom led to the expansion of the city's regional airport, new schools and residential areas, and the development of Mesa Mall. The boom affected all sectors of the local economy.
Parachute quickly found itself with more people than available jobs or houses. Trailers, tents, and pickup trucks formed temporary camps on the outskirts of town while Exxon scrambled to develop enough permanent homes in Battlement Mesa to keep up with the skyrocketing demand. Locals complained about unattended young children, unsightly and unsanitary camp conditions, rampant drug use, and the arrival of prostitutes from Denver and other large cities. (The Daily Sentinel, May 13, 1981)
Environmentalists also raised concerns about the scale of the project. Six strip mines, each promised to be larger than the current single largest mine in the world, were all but guaranteed to disturb the natural environment. Given the Western Slope's propensity for atmospheric inversions, the impact that 150 plants would have on the air quality was also a major concern.
The biggest environmental obstacle, however, was always water. With 3.6 barrels of water needed for every barrel of oil produced, Exxon's 1990 estimate of 400,000 barrels of oil per day would require 67,000 acre feet of water each year (USGS, Water Resources and Potential Hydrologic Effects of Oil Shale, 1984), an equivalent to 33,044 Olympic swimming pools annually. That's a considerable strain on the water resources of an arid climate already stretched thin, especially when heavy industry carries a risk of downstream contamination.
Still, others welcomed the growing pains that came with an energy boom. For many, the boom represented a much-needed economic stimulus for their small, sleepy towns. Many even saw the arrival of illegal drugs and prostitutes as a sign that Parachute had truly entered a new era. In an interview with Boomtown Blues author Andrew Gulliford, the editor of The Rifle Tribune, Jim Sullivan, described the attitude some old-timers had:
"It was sort of an old vaudeville […] Parachute even got its first prostitutes for a while. There were hookers operating out of Volkswagen buses. Well, hell! That's big time. Parachute came of age! It meant the boom was real." (Boomtown Blues, 147)
Ranchers who had long struggled to make ends meet suddenly had their property values skyrocket overnight. Twelve acres that went for $12,000 in 1974 sold for $115,000 five years later.
Likewise, building permits in Rifle that totaled $500,000 in 1976 jumped to $14 million in 1980 (Boomtown Blues, 113). Property holders — including some who were still biding their time since
the first shale boom
— finally had a chance to cash out. Renters and locals on fixed incomes were less pleased with the sudden sharp increase in cost-of-living, but as growth spread across every sector of the economy, more and more people came around.
It was hard to argue with the millions of dollars that the boomtown hype injected into the economy. Even the project's biggest skeptics couldn't imagine going back to a pre-boom economy. As the Western Slope entered into the summer of 1982, everything was looking up. People were making money, the economy was growing, and spirits were high.
Then, on an average, cloudy day on May 2, 1982, it all came crashing down…
____________
We'll pick this up again next time for part two, where we'll discuss what happened on Black Sunday. Stay tuned!
Since this happened in living memory for a lot of our readers, we'd love to hear from you guys! Do you remember that time differently? Are there any perspectives we didn't consider? Anything you'd like to add? Let us know in the comments below! Let's start a conversation!
For more information on the local history of oil shale, I encourage you to check out Andrew Gulliford's Boomtown Blues: Colorado Oil Shale 1885-1985, and Armand de Beque and Rob Dal Porto's lecture on the subject available through the Mesa County Oral History Project. We also have a Local History Thursday post discussing an incident from the first shale boom. Thank you for reading!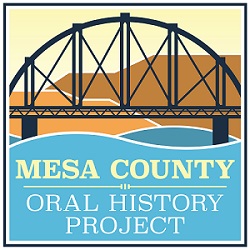 Forty-one years ago, on May 2, 1982, the news dropped like a bomb on the Western Slope; Exxon was pulling the plug on its $5 billion investment in the Colony Oil Shale Project, effective immediately. Overnight, $85 million in annual payroll disappeared as 2,100 workers were laid off from the project. The resulting upheaval was staggering; between 1983 and 1985, Garfield and Mesa counties